The original article was published in WhatsNewIndonesia.
Writer: Julia
On the slopes of Mount Kawi in East Java, Tugu group's very own Kawisari Coffee Plantation is situated on 850 hectares fertile volcanic land that produces award winning coffee and organic produces that supplies all hotels and restaurants from the group. From the finest of all Java Robusta coffee, Arabica beans, to organic fruits, herbs and vegetables – the Tugu Hotels & Restaurants proudly bring this abundance, these gifts from nature, straight from the farm to the tables and rooms of the hotels as new line up of exciting, organic mini bar range.
The plantation is where the ladies from the surrounding village spend their day harvesting the coffees by hand, as have been done through generations. Plucking out less than perfect fruits to ensure only the best quality gets processed further. For them, this is not only a job; it's a way of life, as well as the highest pride and respect for tradition.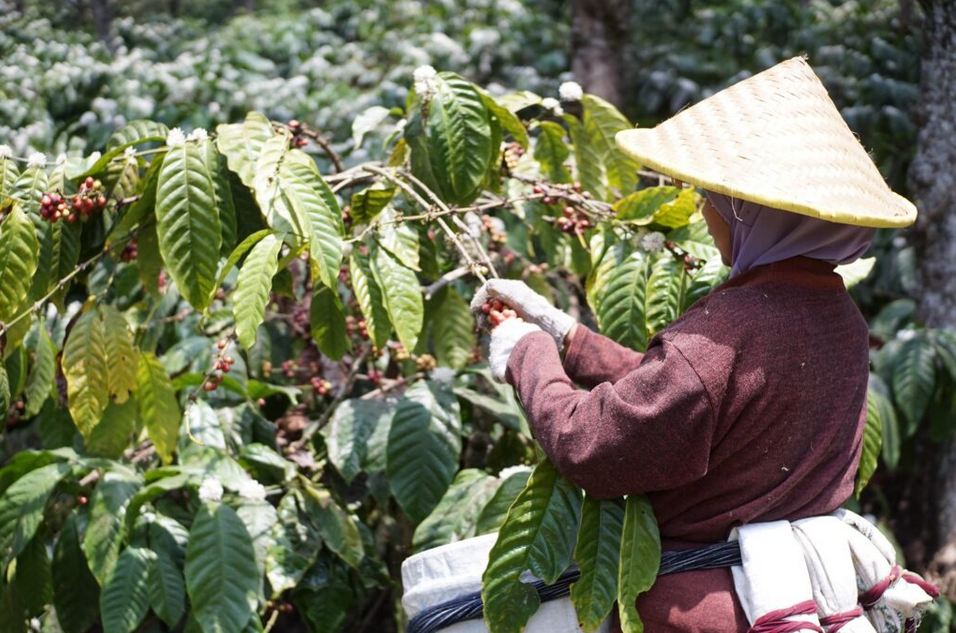 The Tugu Kawisari Coffee produces the most unique Java coffees, as a result of a marriage between 20+ species of the coffee trees, producing the most distinctive and smooth Java robusta and arabica coffee. It is now also the largest fully certified organic coffee plantation, with half of the plantation only receiving natural manure fertilization, and the rest in its way to be fully certified as well. Tugu Kawisari Coffee receiving its two years in a row the Gourmet Award category from AVPA in Paris. AVPA (Agency for Valorization of Agricultural Products) is a non-governmental, non-profit organization mainly composed of producers and taste enthusiasts. The association's goal is to enhance the value of agricultural products and to recognize the excellence of certain producers.
Aside from coffee, the plantation also grows a range of organic fruits and vegetables. This allows Tugu Hotels to use only products of our plantation to create the full range of guests in-room mini bar, in line with the Tugu Group's commitment to be fully sustainable, fully health-promoting through 100% natural products, and 110% proudly Indonesian.
Guests staying at Tugu Hotels will enjoy access to many different complimentary coffees and teas. Nothing beats a morning sip of Java while sitting right outside your private villa or hotel balcony by the pool. Discover the perfect taste of Kawisari Organic Premium Java Robusta and Kawisari Premium Blend for a perfect morning coffee brewed to your own personal preference.
More of a tea person? Perhaps a relaxing afternoon tea overlooking the scenic landscape is the right answer. Pour a cup of organic Cascara, Cinnamon, & Ginger tea or a warm and calming Sun-dried coffee leaf tea with honey for a relaxing afternoon break. For those preferring some sweetness in their routine, this would be the right time to try the Coffee Blossom Honey in their coffee. Every year, the coffee flowers bloom around September or October, each time only for 1-2 days. During those days, the most fragrant scent spreads across the whole plantation, and thousands of bees busy themselves with making the most delicious coffee honey of the year.
The passionate home brewer who enjoys experimenting with different beans, the Tugu Kawisari Coffee beans can also be purchased from Tugu Hotels in Bali, Lombok, Malang, and Blitar or via online at www.kawisaricoffee.com.
Tugu Hotels & Restaurants
Jl Pantai Batu Bolong, Canggu Beach, Bali
www.tuguhotels.com