The original article was published in Times Indonesia. Read HERE.
Writer: Khodijah Siti
TIMESINDONESIA, JAKARTA – Java Island is known to be where some of the world's finest coffee is grown. And the same with what Tugu Kawisari Coffee -a brand of coffee founded by Tugu Group- has for their customers.
Tugu Kawisari Coffee were first introduced to the guests of the Tugu Hotels and its restaurants. It's aiming to provide coffee lovers with the genuine taste of Java in a cup. Tugu Kawisari Coffee caters for both aspiring home brewers as well as for established dining venues.
Located on the majestic slopes of Mt. Kelud near Blitar, East Java, Tugu Kawisari Coffee Plantation encompasses nearly 900 hectares of lush fertile land. It's surrounded with thousands more hectares, 360 degrees view of protected forest.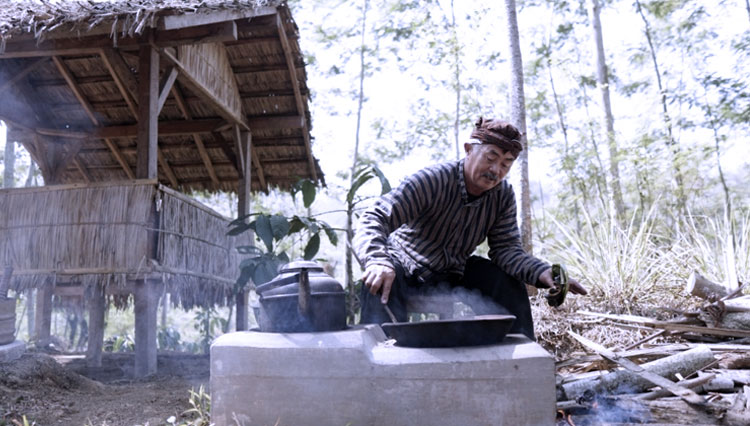 A man roasting the coffee beans in conventional way. (Photo: Tugu Kawisari Coffee)
The waterfalls and rivers of crystal-clear mountain water flowing through veins across the coffee plantation and emerald green rice fields. It gives a breath taking scenery to see and a dramatic scene to have.
Tugu Kawisari Coffee Plantation has organically-grown Robusta and Arabica benefits from the best soil condition and perfect altitude. The beans are then hand-sorted carefully, living up to the near zerodefects coffee beans reputation.
Thus then take Tugu Kawisari Coffee to achieve a prestigious awards of agricultural products in AVPA Paris 2019 for its Medium Dark Robusta. The award-wining Premium Java Robusta, is a medium-dark roast full-bodied with palates of earl grey, nuts, and the rich chocolaty taste that giving you a pleasant aftertaste.
It has been Tugu Kawisari Coffee passion to presents the beat cup of Coffee to their customers. That's why they have wide range of varieties such as the traditional wood roasting version of its signature blends, such as Java Arabica Peaberry, premium Luwak Coffee and more.
Tugu Kawisari Coffee still has more Coffee varieties you need to look for yourself.  To be able to enjoy their Coffee you could order it through their official website www.kawisaricoffee.com. Or visit Tugu Kawisari Coffee Shop Bali to taste their ultimate taste of best coffee.